Wow, it's been a while, hasn't it? I didn't mean to be gone so long, but it happened. I didn't forget my blog, I just… had a whole lot on my plate, I'll write an update about that after I finally finish this. In fact, I started writing this post in March 2019, but I just… wow I hated this series so much I just didn't want to finish a post about how I didn't finish the series.
But now to begin…
We did it folks, we found the second DNF'd series. What is this series? Why does it frustrate me like crazy? Oh, you'll know by the end of this. Now let's get started with Shadow Falls: After Dark by C. C. Hunter.
So, I got as far as chapter 28/51 in Unspoken. So, let's do some math. I hope you know how much I hate math, and how I am willing to do it just to prove how dedicated I am.
I quit Unspoken 6 hours and 6 minutes in, aka 54% into the third book of this "trilogy." I guess technically Midnight hour is the finale for the whole series, so it's sort of its own thing? I don't care, I'm counting it.
For DNF of the whole series that's, approximately 63%. So here we go.
DNF Percentage: 63.5%
I'll be honest, I had wanted to quit after the second book in the Shadows Fall: After Dark series. Yet, I decided to soldier on. I read/listened to all of the first series just known as the Shadow Falls series. I had my issues with Shadow Falls, I wouldn't recommend it, but I wouldn't tell people to not read it, if you catch my drift.
Shadow Falls is not a bad series, per se, it's just… not one I'd enthusiastically recommend, unlike some of the other series I've mentioned in my Recs tab.
The problems I have with Shadow Falls are all carried over to Shadow Falls: After Dark with a vengeance.
For those who haven't read the original Shadow Falls, it's all about a camp for supernatural creatures. The first book is told from the perspective of Kylie Galen, a girl who gets sent to the camp thinking it's a camp for troubled teens. She learns that vampires, faeries, shape shifters, witches, and werewolves are all real, and just those. Absolutely nothing else. There's no other possible thing, other than half-fae which I think was a thing. It's been a year, forgive me.
All supernaturals have a "pattern" where they look at each other's foreheads and have a series of squiggles that identify them as "other." They learn how to read them, and you can tell if someone is half or full whatever species they are. Humans also have patterns but lack the ability to read patterns.
The problem is that Kylie doesn't have a pattern.
Now, you're probably thinking, wow I sure hope that gets resolved quickly because that sounds super interesting.
We don't find out what Kylie is until book 5 of 5.
No really, it takes that long. But at least she has a reason to not know, her biological dad is dead, her dad also happens to be the same species as her, and was adopted, so even he didn't know. This I can understand. That can make sense, it's just… five whole books? I lost interest around book three in this "what miraculous thing is Kylie because she's the greatest ever." No joke we find out she's basically supernatural Superman, but only when a loved one is in danger.
At least Hunter gave us a valid reason for us to not know what Kylie is. Unlike… some other series I could mention… like Covenant College, where the only reason the main character doesn't know she's another species is because she just never asked her parents until her senior year of college, despite showing abilities since her freshman year.
Yeah, that's a thing, apparently.
Fortunately I could just google what Kylie was, but I couldn't with Covenant College so that was frustrating as hell.
Though to be fair, I'd recommend Covenant College long before I recommended Shadow Falls, mostly because Zoe is just fun. Maybe I'm nostalgic for college, since I didn't get the full experience and I'm living it vicariously through Zoe. But enough about Covenant College, we're here for Shadow Falls.
Is the payoff worth it?
Probably not really, not at all honesty. By the time I got the info I was just so ready to scream in frustration. There comes a point when your mystery isn't interesting anymore. It's just pointless and frustrating.
Maybe it wouldn't be so bad if it was written better, but nope. It's like Hunter doesn't know how to write a mystery. A mystery does not benefit from beating your reader over the head over and over with the same questions and not answering them by the end of the book.
If I had to break it down, just from my feelings and not from actual math or anything, this is the makeup of the typical Shadows Falls book:
1/3rd Overarching mystery

This is the mystery that the whole series is centered around, in the case of Shadow Falls (the original) it's "what species is Kylie?"

1/5th One-off Mystery

This is the mystery currently happening in that book. Each one is related to ghosts. All of the main characters (book 1-7) are ghost whisperers, and every one relates to a ghost or ghosts bugging them.

7/15ths (yes, again I did math)

Teenage drama bullshit.
No Communication.
No seriously, they never just sit down and talk about their problems.
Most of the plot could be solved if people talked to one another.
Love triangles.
Girls being bitchy at one other because of a misunderstanding because no one talks to one another.
Pining.
So that last 7/15ths is close enough to being half, it's basically a majority of the book. A majority of the book is drama caused by the fact that no one can talk to one another. You know that moment in a movie where the main character has been keeping a secret the whole time and then everyone finds out? So now everyone is so mad at the main character for keeping said secret and they lose all their friends over… ultimately what turns out to amount to nothing? Because in the climax everyone magically forgives the main character?
That super cringy trope that I just want to die?
Yeah, that happens basically every few chapters.
The other biggest thing that Hunter does that drives me absolutely batty is that she just… treats her reader like idiots. And by that I mean she talks down to her readers.
What do I mean by that? Hunter's style is to constantly repeat the same thing over and over again. In one of the Shadow Falls: After Dark books we are reintroduced to the same character about three times.
The character shows up at the beginning and that's where we meet him. Then he shows up about halfway through the book and we're fully reintroduced even though… like how are we supposed to forget him? He was kind of important. Then no joke a couple chapters later we are fully introduced once again, name, occupation, what he looks like, as if we didn't just get that all less than five chapters before. As if we could have forgotten him a second time.
Treat us with respect. I had large gaps in between listening to chapters due to my schedule, but I remembered him because he was important. Hell, I don't remember all the details but six months later I still remember this character. Because he was important.
So I know earlier in my breakdown, I spent a lot of time bitching about how no one communicates, and it's the number one reason I wouldn't recommend the first series.
Not communicating is the one trope that Hunter can't seem to get enough of.
When it comes down to it, that lack of characters communicating is what drives the entirety of the plot of Shadow Falls: After Dark (SF:AD from now on, I cam sick of typing it out). In this series Della, a vampire who was a side character in the Original Shadow Falls series, is the main character.
Della gets sick. Welcome to the plot of Reborn, SF:AD book 1. Through the entirety of Reborn she actively refuses to tell the 1 (one) singular character who she should tell. Yes, she's sixteen, but she's a vampire. And we get to hear over and over again that vampires don't get sick.
But Della is.
Around the same time we meet the… "love interest" here after referred to as "LI." Yes, with quotations because he's an absolute piece of garbage and I hate him, and he shouldn't be a love interest. Here's part of why I feel that way, "LI" spends the first two books lying to Della by omission. I'm sure it keeps happening through the third book, and the last one too. His whole thing is not telling Della things she should know. It's this whole dragged out process and you could accomplish so much if you people just. talked.
Yeah, okay, some miscommunication or lack of communication can work. I built a series around it, but I don't mention the lack of communication a whole bunch in book one, and the resolution of this lack of characters talking to each other is pretty much resolved around chapter 20 of book two. (btw this series is why I've been gone so long, so you can blame it.)
It really grinds my gears because Della actively thinks about her lack of communication and it's pretty much every chapter. It feels like Hunter thinks that constantly mentioning the "mystery" she's built the series around makes us care more.
She did this with Shadow Falls, like I said above. I thought Hunter might have changed her ways but apparently I was wrong.
If it's your pet peeve, don't read this series, not even if you think it might be fun to read something bad. But if you like being strung along and dealing with all this… nonsense, then read them.
I, for one, am done with this whole series.
But wait! Here's the real reason I decided I had to do a full treatment for SF:AD. The real… kicker. It's "LI" and the shit Hunter pulls with him.
It's just this… heterosexual bullshit. The second book, Eternal, involves this… "bonding" nonsense, where Della is forced into being the mate of "LI"… by "LI" after she's actively told him no. She told him at the end of Reborn, do not do this thing. I do not want you to do this thing. So naturally he does it anyway.
He uses the excuse that it saved her life, but she was ready to die. She basically wanted to die. She had something like a 15% chance she wouldn't die, and she said she'd take that chance rather than being "bonded" with him.
She withdraws consent and he ignores that. This is a theme with "LI" throughout SF:AD.
Della is not a physical person, she doesn't even like hugging. So of course "LI" invades her privacy and before their first interaction, "LI" digs through her underwear.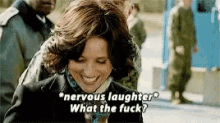 Yeah, classy. I know.
Oh yeah, and then we learn by the end of the book that "LI" is responsible for Della's cousin's death at the beginning of the book, due to his negligence.
"LI" is constantly, and I mean constantly, touching her through Eternal, and she only "likes it" because of this bonding shit. It doesn't make any sense. She's constantly yelling at him and actively hates him. Like. They basically never have a positive interaction.
This does not a stable relationship make.
Then by book three, Unspoken, he's kissed her against her will, snuck into her bed, and put his hand down her pants. You know. Like a stable person would after a girl has told you to your face that she hates you.
In Unspoken is when we learn that he's been lying to her the whole time, and if I recall correctly, he's sworn that he'd never lie to her. Or something along those lines. It absolutely fucking kills me that this sort of thing is portrayed as normal or acceptable.
It's not. It's absolutely not.
Did I mention that she's 16 and he's 18? And yeah, Texas does have a Romeo and Juliet clause on the books, but I mean… it's not consensual most of the time. It's just… skeevy as hell. I seriously can't abide by this.
Just… if you must read Shadow Falls, read it. It's not the worst thing I've ever read, nor will it be the worst thing you've ever read, most likely. I mean… you'll have to deal with shit like learning vampires can fly in like… book 3 or 4, you know, way after it would have been normal to learn about. And melodrama. So much melodrama. Oh, and like, so much Diet Coke drinking you'd think she was sponsored.
Avoid SF:AD at all costs. It will just take years off your life.
And with that… I'm out, just hopefully not for as long this time.